Biphosphonate Drug Fosamax And It's Side-Effects
Mood:
loud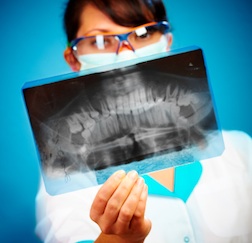 Bone impairments experienced such as male and female type of osteoporosis, corticosteroid-associated osteoporosis, Paget's disease ( also called osteitis deformans), and osteogenesis imperfecta are prevented and treated by a biphosphonate drug manufactured by pharmaceutical company Merck, Fosamax (generic name Alendronate Sodium).Pharmacokinetics of the drug Fosamax involves inhibition of bone resorption process which causes osteoclasts deaths, thus disrupting bone loss progression. Fast absorption, quick drug action manifestation and detrimental excretion via kidney filtration of the biphosphonate's potent chemical form are observed in the drug Fosamax. Some of the noteworthy Fosamax side-effects observed were GI problems such as diarrhea, constipation, flatulence, and vomiting; others are skin rashes, eye inflammation problems such as scleritis and uveitis, skeletomuscular pain, joint pain and rare occurrence of neuropsychological deviations such as auditory hallucinations and visual impairments. While these may not be seen as severe complications of Fosamax, rising reports of grave adverse effects are inspected.
Low-energy Thigh Bone Fractures
Fosamax users claiming they experienced low-energy femur fractures were mostly those who used the drug for 5 years already and most of them were women who were taking the drug prescribed by their physicians for osteoporosis treatment. As the Fosamax victims had claimed, the drug did its work initially in the first four years of drug intake, but during the succeeding years there were unusual switch of the drug's effect and the opposite harmful outcome was experienced. Merck, Fosamax's manufacturer, found itself burdened by piles of cases filed by the femur fracture claimants and was tasked by the U.S. Food and Drug Administration (FDA) to distribute warnings to the prescribing doctors and other healthcare professionals out there about the drugs harmful adverse effects.
Bis-phossy jaw
This is also known as "Dead Jaw" which is referring to the jaw's deteriorating condition due to insufficient blood supply to the area, and is manifested in the following symptoms: painful jaw, jaw swelling and numbness, infected gums and slow healing of injured gingiva.
Anemia, blood-clotting disorders and cancer patients taking biphosphonate drugs administered intravenously in combination with chemotherapy, radiation therapy and steroid medication intake has an increased risk for osteonecrosis of the jaw (ONJ).About 139 reports were received by FDA last 2000 in connection with this Fosamax complication.
Ulceration of the Esophagus
Another adverse effect discovered is esophageal ulcer noted to increase a person's susceptibility to esophageal cancer.
A curious coincidental incident was perceived by the New England Journal of Medicine regarding the 23 reports of esophageal cancer filed by the FDA last December 31, 2008 which correlates to the time line of Fosamax's debut to the pharmaceutical market last 1995.Aside from esophageal ulcer, Fosamax was discovered to cause gastric and duodenal ulcer too.
If you or a loved one suffered from any of the given Fosamax side effects, know that you can fight for your rights. You can consult one right now and set your Fosamax lawsuit into motion.
Posted by elainerturnersblog at 9:23 AM EDT
Updated: Wednesday, 17 October 2012 11:28 AM EDT